If you own or operate a business in Perth and are thinking of undertaking an office renovation, then there are some important things that you should be aware of to ensure the success of your renovation.
Firstly, it is important to have clear and concise documentation for your office renovation. This usually means engaging a competent and experienced designer to take a project brief from you and prepare the necessary drawings, scopes, specifications and other details relevant to the office renovation.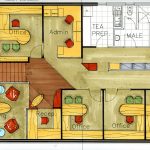 The final documentation package then goes out for quoting, which involves issuing all the documents to various office renovation companies to price on. Your designer may help you by checking the quotes and scrutinise them to ensure that they include all the specified work that the office renovation entails. (Sometimes, the designer's role does not include this service, so be sure to check when engaging a designer).
It is usually at this point that you need to select an office renovation company to undertake your work. However, you need to be aware that there are some risks that need to be managed here. The largest risk in moving forward with the appointment of an office renovation company in Perth is that you are committing and entrusting your time, money and the renovation outcomes to them. This trust can be rewarded with a great office renovation, or it can be abused if you choose the wrong office renovation company. Many business owners who need an office renovation in Perth don't know all the right questions to ask, and some office renovation companies don't always tell you what you need to know. So how do you eliminate or minimise those risks? Well the way to do that is to focus more on how you choose your office renovation company and less on the actual office renovations themselves.
It is crucial that you have a clear evaluation process. Some business owns think that getting the cheapest quote for an office renovation is the way to evaluate and choose the right office renovation company. But again, most office renovation companies in Perth do not help you through an evaluation process. They are only interested in winning, doing and invoicing you for your office renovation. But whilst some companies in Perth are very good at carrying out office renovations, they are not very good at other important things that make up a successful office renovation.
For example, many office renovation companies in Perth are good at the actual renovation work but they don't have good systems or procedures. This means that they can be quite disorganised or run behind on projects.  Sometimes, they are simply not good communicators. This can be through being disorganised, too busy, under resourced, disinterested, financially stressed,…or just plain lousy at communication. This can impact on your office renovation because you are not kept informed of aspects like delays, additional costs, discontinued materials, or other factors which are affecting the office renovation company and will ultimately affect your office renovation.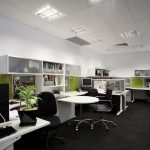 The other risk with appointing an office renovation company in Perth is that they are not always true to the design. Some office renovation companies in Perth might substitute the specified materials for inferior ones, or materials and supplies that they can buy cheaper from overseas. The problem with this is that often supplies from overseas do not meet Australian Standards, and they do not provide you with any warranty or comeback if they fail to perform. Whilst the office renovation company is ultimately liable, it can be a long and expensive process to get these types of problems resolved.